It is hard to believe Set Up season is here (November)!
The Sled has resumed broadcasting in New Hope. If you are in the area, be sure to tune in! The simultaneous broadcast at Larson's Lights – East (Chetek) will debut on November 17th.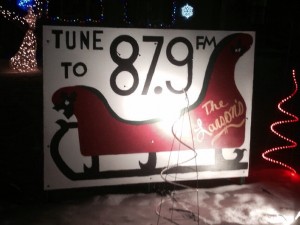 Due to inclement weather expected this weekend, our annual setup will move from this weekend to next. Hopefully the weather next week will be more agreeable.
We are excited to get setup and get the season started! Be sure to stop by and share your holiday spirit with us!
The Larson's